---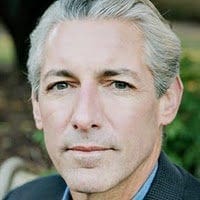 I am an attorney in Wilmington, North Carolina, who has been recognized by other lawyers (that is, my peers) as practicing law at the highest level of professional experience — which is indicated by an AV® Preeminent™ 5.0 out of 5 rating (highest classification) peer-review rating from the Martindale-Hubbell® Lawyer Directory. More importantly, this year I received Martindale-Hubbell® Client Distinction Award, which recognizes excellence for:
Quality of Service
Overall Value
Responsiveness
Communication Ability

I started the Law Offices of Thomas J. Lamb in 1996 after working at one of the nation's leading plaintiff law firms, Ness Motley Loadholt Richardson & Poole, in Charleston, South Carolina, where I handled asbestos disease and mesothelioma cases for people from around the country. Before that position I worked on the other side of the legal fence, so to speak, at a highly regarded corporate law firm, Keesal Young & Logan, in Long Beach, California, defending companies against various types of lawsuits.
I have had some of my legal-related articles published online by Reuters, Fox News, and other media sites. Over the years I have been interviewed by The National Law Journal, CBS Nightly News, The New York Times, and The National Law Journal, as well as by other journalists working in print and on TV.
I was first licensed to practice law in California (1988). Later, I was admitted to practice in the District of Columbia (1990) and in North Carolina (1992).
I went to law school at George Washington University, in Washington, D.C.
I did my undergraduate work at the College of William & Mary, in Virginia.
If you, relatives, or friends have a possible personal injury or wrongful death case, please feel free to contact me about your case or use one of our online Case Evaluation forms, where you will find that (unlike many legal websites) we use a specific questionnaire form for each different type of case in order to make clear the type of facts and information that we need to effectively evaluate your potential case. I am usually able to reply no later than the next business day to any Case Evaluation form you submit to us.
---
Education
George Washington University
Washington, DC, 1988, J.D.
College of William and Mary
Williamsburg, VA, 1983, B.A.
Bar Admissions
North Carolina, 1992
District of Columbia, 1990
California, 1988
Affiliations
American Association for Justice
North Carolina Advocates for Justice
North Carolina Bar Association
North Carolina State Bar
Experience
Law Offices of Thomas J. Lamb, P.A.
Wilmington, North Carolina: 1996 – Present
Personal Injury & Wrongful Death Lawsuits
Workers' Compensation Claims
Chemical Exposures
Occupational Cancers
Occupational Diseases
---
Ness, Motley, Loadholt, Richardson & Poole
Charleston, South Carolina: 1992 – 1996
— Asbestos
— Toxic Torts
— Products Liability
---
Keesal, Young & Logan
Long Beach, California: 1988 – 1992
— Securities
— Malpractice
— Admiralty
---
More Information:
See a list of our Case Evaluation forms >>
Go to Request Form and get a Firm Brochure sent to you >>
Read more about the Law Offices of Thomas J. Lamb, P.A. >>